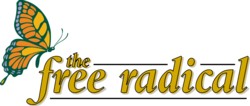 Hands Across The Border
An examination of lawsuits as a strategy for curbing the culture of violence in North America
Presented by
Canadians Concerned About Violence in Entertainment
(C-CAVE) In co-operation with Science for Peace
In April 1999, the families of three girls killed in a high school shooting in Paducah, Kentucky, filed a landmark $130 million lawsuit to prove that certain entertainment products -- a movie, Internet porn sites and violent video games -- inspired the murderer to kill. The families were emboldened to act following a United States Supreme Court decision giving the green light to a lawsuit against the producers and director of the ultra-violent film, Natural Born Killers.

In the absence of restraint on the part of the entertainment industry and an ineffective response from politicians on both sides of the border, lawsuits appear to be one of the most promising means of curbing the culture of violence.

On November 30, Jack Thompson, a lawyer in the Paducah lawsuit, and Dave Grossman, one of the world's foremost experts in the field of human aggression and the roots of violence, will meet with Canadian activists, victims and their advocates, lawyers, and others with an interest in the issue. Both Grossman and Thompson were featured on 60 Minutes in the immediate aftermath of the Littleton, Colorado massacre.

Following presentations by Messrs. Thompson and Grossman, a panel discussion will be held, facilitated by Scott Newark, Special Counsel, Ontario Office for Victims of Crime (OVC), to examine adapting the American lawsuit strategy to the Canadian experience. Prior to joining the OVC, Mr. Newark founded the Canadian Resource Centre for Victims of crime and is well known for his work on behalf of victims.

This landmark cross-border meeting of legal advocates will have far reaching implications for the entertainment industry, on both sides of the border.
---
Schedule
8:15 a.m. Registration
9:00 a.m. Jack Thompson
10:00 a.m. David Grossman
11:00 a.m. Break
11:30 a.m. Panel Discussion
Facilitator: Scott Newark
1:00 p.m. Adjourn
Date and location
November 30, 1999
9:00 a.m. - 1:00 p.m.
Debates Room
Hart House, 2nd floor
University of Toronto Campus
Toronto, Ontario