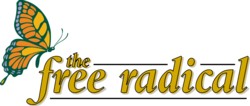 Hands Across the Border forum
Participant biographies
Lt. Col. Dave Grossman (ret)
One of the world's foremost experts in the field of human aggression and the roots of violence and violent crime, Colonel Grossman has testified before U.S. Senate and Congressional committees and numerous state legislatures. Author of:
Stop Teaching Our Kids to Kill: A Call to Action Against TV, Movie and Video Game Violence (with Gloria DeGaetano), an internationally acclaimed book on the impact of media violence
On Killing, the Psychological Cost of Learning to Kill in War and Society, a Pulitzer Prize nominated book which has become a standard text in universities, military academies, and police academies worldwide.
He has written numerous entries in scholarly reference works such as the Oxford Companion to American Military History and the Academic Press Encyclopedia of Violence, Peace and Conflict. Colonel Grossman is an acknowledged expert in both Federal and State Courts, where he has been called upon to serve as an expert witness and consultant in United States v McVeigh (Oklahoma City Federal Building bombing) and other major cases.
An international television and radio personality, he has been featured on 60 Minutes, Larry King, Meet the Press, Hardball, The Today Show and featured in Discovery Channel and Court TV network documentaries, with several other major documentaries currently in production.
Since retiring from the army in February 1998, Colonel Grossman has devoted himself full-time to teaching, writing, speaking and research.
Scott Newark
In 1994, Mr. Newark became the first non-police officer to represent Canada's 50,000 front-line officers when he was named Executive Officer of the Canadian Police Association (CPA).
A long-time victims' rights advocate, Newark established the Canadian Resource Centre for Victims of Crime in Ottawa in 1993.
Prior to this, he spent twelve years as a Crown prosecutor in Alberta and gained notoriety within his department for breaking ranks and going public with facts of bungled parole supervision cases.
Presently, he is Special Counsel for the Ontario Office for Victims of Crime (OVC), a "government office with a difference". Comprised of crime victims and front-line criminal justice personnel, this team, with its nationally acclaimed Chair, Sharon Rosenfeldt, and Special Counsel, will ensure that programs and services work, are linked together and can be readily accessed by crime victims. The OVC also advises government on legislation and policy changes designed to prevent the victimization of others in the future.
Jack Thompson
Mr. Thompson began a twelve-year effort against dangerous popular entertainment because of his representation 13 years ago of sexually-abused women and children, whose violation, he learned, was caused in part by the pornography consumed by their abusers.
Mr. Thompson has practiced law in Miami, Florida since 1977, specializing in medical malpractice defense and First Amendment cases, and representing sexual abuse victims.
He secured the first decency fines ever levied by the Federal Communications Commission against 3 shock radio stations in Miami; was court-appointed amicus curiae n the federal 2 Live Crew obscenity trial, and helped secure the first verdict in history that a sound recording was obscene. Mr. Thompson has debated First Amendment issues on 130 college campuses.
Since filing the lawsuit in Paducah, Kentucky on April 12, 1999 he has appeared on 60 Minutes, Today, FoxNews Now, CNN Talk Back Live, Court TV, ABC World News Tonight, NBC Nightly News.