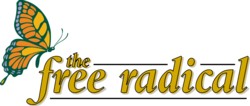 Articles on Dexter-related murder case in Edmonton, Alberta
---
Alleged copycat 'tragic', Dexter producer says 'worst fears'
November 10, 2008
National Post (Canwest News Service )
BEVERLY HILLS - One nightmare haunts the producers of Dexter, the controversial television series about a serial killer. It's a nightmare that sees the show encouraging copycat killings in real life.
Which is why Mellissa Rosenberg, the show's executive producer, was visibly shocked on the weekend when she learned about the first-degree murder charges laid against Edmonton filmmaker Mark Twitchell, an avid Dexter fan.
"Oh Jesus!" she exclaimed. She saw this as a "worst fears" situation -- something that had worried the show's creators from the beginning.
"This is a tragic and horrible thing to hear," Ms. Rosenberg told Canwest News Service.
Mr. Twitchell was charged on Oct. 31 with the murder of Johnny Brian Altinger. Although no body has been found, police charged Mr. Twitchell after seizing a film script in which a male killer lures a cheating husband to his death through an Internet dating scam in which he pretends to be a woman.
---
'Dexter' murder case raises alarms over pop-culture violence
To most people, Taxi's Travis Bickle is a wingnut; to the John Hinckleys of this world, he's a hero
November 6, 2008
National Post (Canwest News Service)
By Michael D. Reid
The Aug. 15 "status" notation on Mark Twitchell's Facebook site is chilling.
"Mark has way too much in common with Dexter Morgan," it reads.
It was a reference to Dexter, the TV show about a forensic expert who moonlights as a vigilante serial killer.
Last week, the aspiring Edmonton filmmaker was charged with first-degree murder in the death of Johnny Brian Altinger, 38.
Police allege that on Oct. 10, Twitchell lured Altinger, who thought he was on his way to hook up with a woman he had met online, to a garage on Edmonton's south side where the Star Wars and Dexter fanatic makes no-budget movies.
Police charged Twitchell Oct. 31 after seizing a script for House of Cards, a horror short he wrote and recently filmed there about a serial killer who murders a cheating husband after luring him on the pretence he is a woman he met online.
Investigators allege Twitchell's movie script inspired the murder he's accused of committing.
It's not the first time a movie or TV show has been accused of inspiring a crime.
It's an issue social scientists have been debating for decades. Some say obsession with fictional serial killers can trigger criminal behaviour, giving delusional individuals a twisted sense of power. Others say blaming Hollywood is a cop-out.
In 1981, John Hinckley Jr. famously attempted to assassinate then-U.S. president Ronald Reagan in a twisted bid to impress Jodie Foster. His obsession eerily mirrored Travis Bickle, Robert De Niro's deranged cabbie in Taxi Driver, a movie Hinckley saw many times.
A notorious offender was Natural Born Killers, Oliver Stone's electrifying 1994 satire about two killers made famous by media overkill. The film was accused of inspiring a string of murders by individuals who identified with the film's outcasts.
Even this summer's The Dark Knight was believed to have influenced criminal behaviour.
Two Virginia teenagers - mimicking the Joker, who leaves defaced playing cards to mark crime scenes - were charged with conspiracy to commit an act of terrorism for leaving cards with threatening messages at Wal-Mart and K-Mart stores.
Can media violence really induce anti-social behaviour?
University of Victoria pop culture expert Kim Blank says since pop culture is pervasive, a measure and model for behaviour and experience, and because much of it revolves around what he terms "gorified" portrayals of violence, there's no doubt some fraction of crimes will derive from it.
He says certain TV shows or movies might not so much inspire crimes as mediate the way they are carried out.
"TV, video game and movie violence has become a consumable product and such violence, consumed so easily, can become both banal and internalized," Mr. Blank says. "We are all vulnerable to such a process, and clearly some more than others."
We're living in an age, after all, when the Sopranos were for six seasons North America's favourite family, kids are watching South Park and Family Guy instead of The Flintstones and one of TV's biggest hits has a serial killer as its hero.
It's a culture of degradation and warped values, from "torture porn" movies like Saw and Hostel down to reality TV shows driven by humiliation.
While scientific evidence is scarce, media violence is obviously going to speak more to individuals who are already mentally unbalanced. To most people, Travis Bickle is a wingnut; to the Hinckleys of this world, he's a hero.