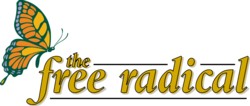 Boy burned copying TV stunt
By Daniela Altimari and Rinker Buck
The Hartford Courant
January 29, 2001
TORRINGTON - The prank had an alluring whiff of rebellion and danger when it was performed on MTV's enormously popular stunt comedy show "Jackass."
But when a 13-year-old local boy tried to duplicate it, he wound up in the hospital with severe burns. Jason Lind underwent surgery Sunday, two days after being burned.
Police are still sorting out conflicting stories from some of the participants. They are unsure whether Jason set the fire himself or whether another youth did, but they believe he was a willing participant. A 14-year-old has been referred to juvenile authorities on a charge of reckless endangerment.
"The boys...were fascinated with the MTV show and the stunt that they saw,'' said Torrington police Sgt. Paul E. Zeller. The stunt involved the star of the show, Johnny Knoxville, having his legs set afire. "They were really fascinated, so they went out and tried it, and the only thing that didn't occur to them is that on TV, the man was wearing a fire-retardant suit.''
"Jackass,'' which airs Sundays at 9 p.m. and is repeated during the week, is the latest in a long line of subversive, shocking and downright disgusting shows targeting teenagers. The cultural heir to cartoon dunces "Beavis & Butt-Head,'' as well as professional wrestling, the shock comedy of Tom Green and the music of rapper Eminem, the show has proved especially popular with young males.
Each week, Knoxville and a group of fellow pranksters engage in activities designed to offend and repulse: Swallowing, then regurgitating a whole live goldfish; getting turned upside down in a portable toilet; and being tossed by a sumo wrestler were among recent stunts.
No one from the show or MTV could be reached for comment Sunday. But the network has posted on its Web site a disclaimer warning viewers not to try similar pranks at home:
"`Jackass' features stunts performed by professionals and/or total idiots. In either case, MTV insists that neither you or any of your dumb little buddies attempt the dangerous crap in this show.''
This isn't the first time MTV has had to deal with allegations that its shows have sparked copycat incidents. In 1993, a 5-year-old Ohio boy set a fire that killed his sister after watching an episode of "Beavis & Butt-Head'' in which the animated characters express a fascination with fire.
Jason Lind and the other youngsters who gathered at Colleen Ford's house Friday night did not plan to stage the prank, Ford said.
"It was a mistake,'' said Ford, whose 14-year-old son, Eric, and 18-year-old daughter, Jennifer, were home at the time. "It wasn't drugs or drinking. It was a sudden impulse....Your life changes in a split second.''
About five or six of her children's friends came over to Ford's rambling house on New Litchfield Street Friday night. They were huddled in front of the television watching a movie when Ford visited a friend's house for a cup of coffee about 8:30.
"They had their shoes off and were covered with blankets,'' Ford said. "Everyone looked so cozy.''
But for some reason, about 10 p.m. Jason and at least one other boy decided to duplicate the prank they had seen on "Jackass.'' They went outside, poured gasoline on the boy's clothes and set the fire.
When the others inside the house realized what had happened, they jumped to help. Eric Ford threw snow on Jason's burning body. Others moved him into the kitchen, where Jennifer Ford placed a cold cloth over him, according to Colleen Ford.
Jason was taken to Charlotte Hungerford Hospital before being flown by helicopter to Shriners Hospital for Children in Boston, fire officials said. A Shriners Hospital spokesman said Jason was in critical-stable condition.
On Sunday, as reporters and television crews from throughout the Northeast came to Torrington in pursuit of the story, Ford's house became the gathering spot for distraught teens.
Jason and Eric Ford are part of a close circle of friends who have known one another since they were toddlers, Ford said. "They're good kids,'' she said. Instead of alcohol and drugs, their big passion is skateboarding.
"At age 3 we tell them, `Don't touch the stove,' then they touch the stove,'' Ford said. "We all have our regrets.''