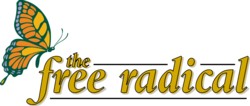 Police curious about similarities between deadly beating and video game
December 08, 2002
By Ken Kolker
The Grand Rapids Press
In his blue race-car slippers, 4-year-old Tyler Robinson's focus is on the big-screen TV, where "Grand Theft Auto: Vice City" takes him to a sinister world.
It is one of his favorite places to go after preschool.
Armed with a PlayStation 2 controller, Tyler becomes a gangster who runs down pedestrians with a car then gets out to pound them with video fists. He can even shoot cops and prostitutes with make-believe Uzis.
It was at Tyler's Wyoming home where fantasy may have brushed up against reality.
Two men accused of running down Jerry Steinberg with a car, then beating and kicking him into a coma, visited the boy's home about two hours before the Nov. 17 attack.
They had spent part of the previous night drinking beer and playing "Grand Theft Auto III" at another Wyoming home, friends and relatives of one of the suspects have said.
After attacking Steinberg, they played the video game again, police were told.
Meanwhile, about five miles away, Steinberg's family gathered at Saint Mary's Mercy Medical Center, where hospital monitors surrounded the slenderly built man.
Doctors told them Steinberg had less than a 10 percent chance of survival. The 38-year-old father of three died six days later.
Wyoming Police Lt. Paul Robinson said detectives are intrigued by the possibility that Brian Davidson, 24, and his alleged accomplice, 18-year-old Michael Emery, of Kentwood, were playing out a scene from Grand Theft Auto. Steinberg apparently was an arbitrary victim -- in the wrong place at the wrong time.
"It certainly is an interesting twist," Robinson said. "You can certainly see the parallels."
Considering the violence of today's video games, Robinson said, he wouldn't be surprised by such a link.
"When we were kids, we played cops and robbers, and we always wanted to be the cops," he said. "The cops were the good guys. Look at what this game portrays. The good guy is the killer."
Grand Theft Auto III is the third in a series of Grand Theft Auto video games. It has been the top-selling video game in recent years, but was banned in Australia for its sexual violence.
The fourth and latest edition, "Vice City," includes the music of Ozzy Osbourne and Michael Jackson. It is among the Top 12 most violent toys and games of this Christmas season, according to a watchdog group.
"Grand Theft Auto III" and "Vice City" carry a "Mature" rating for audiences 17 and older.
The men charged with killing Steinberg last month embraced the games -- as did friends and family, according to those who move in their circles.
Indeed, similarities between the game and what happened to Steinberg are uncanny, police say.
In the game, players use cars to run down pedestrians. They can choose the "fist" symbol to beat victims, leaving a bloody body on the sidewalk or street.
It sounds a lot like what happened to Steinberg shortly after 5 a.m. on Nov. 17, police said.
Davidson was driving his dark blue Honda Accord, police said, when he and Emery saw a potential target: a Press carrier delivering Sunday's paper on a bicycle south of 36th Street near South Division Avenue. She apparently was spared because somebody in the car knew her.
Next they spied a couple strolling through a restaurant parking lot. As the Honda raced towards them, the couple jumped to safety, police said.
Then there was Steinberg, riding his bike on Walter Street, just east of South Division. The Honda slammed into Steinberg, police said, sending him to the ground. Steinberg was unconscious when his attackers returned a short time later, now joined by two females.
But this was not a mission of mercy -- the men and one of the girls, 16-year-Natasha Toothman, took turns stomping and punching Steinberg, police said. He suffered at least 20 blows, fracturing his skull, breaking his nose and four ribs.
The suspects never told police they were re-enacting the game. But attorney John Beason, who is defending Davidson, said he also is intrigued by possible parallels. Although he isn't familiar with Grand Theft Auto, he said he plans to rent it to see for himself.
"I'm going to get my grandson to show me how to play it," said Beason, whose grandson is 23 years old.
'Dirty Dozen'
"Grand Theft Auto: Vice City" made this year's "Dirty Dozen" list of violent "toys to avoid" published by the Lion &Lamb Project, a Maryland-based watchdog group.
Group founder Daphne White said she's not surprised such violent games could be connected to real-life violence.
But research cannot provide a direct link between video games and violence, White acknowledged. "The video game industry will say we can't prove it. That's true, but the correlations are there."
A spokeswoman for Take-Two Interactive Software Inc., the New York-based parent company of Rockstar North, which created the Grand Theft Auto series, refused to comment on the potential link to the death.
She also refused to comment about violence in the game. "We would like to extend our deepest sympathies to those affected by these tragic events," spokeswoman Dawn Berrie wrote in an e-mail response.
Other possible factors
Friends and relatives of the Wyoming suspects said if the game played a role in the attack, it was minor. Alcohol and other factors contributed, they contend.
Besides being drunk, Davidson, who was unemployed, was dealing with the break-up of his marriage and was unable to see his young child, friends said. As his marriage dissolved, he returned this summer to Wyoming after living with his family in Mount Pleasant.
Davidson told investigators he punched Steinberg and kicked him, police said in a court affidavit.
Toothman admitted kicking the man two to four times in the head, police said. The tiny, brown-haired 16-year-old from Wyoming has a history of assaults dating back to when she was 11.
Emery has refused to talk with police.
For Davidson and his friends, it wasn't unusual to party into the early morning, which is what they did on Sunday, Nov. 17, according to those with them.
For part of the night, they were drinking beer and playing Grand Theft Auto III on the big-screen TV at a home on Eastern Avenue SE near 36th Street, according to James "Pudgy" Robinson, Davidson's childhood friend.
Davidson, Toothman, Emery and Emery's girlfriend, 18-year-old Krystyne Kiogima, were among the group, said Robinson, 24.
In the wee hours of the morning, Davidson, Emery and the women left, he said. Kiogima and Toothman were dropped off at Toothman's home nearby. Davidson and Emery then drove off.
Davidson grew up in Wyoming and attended Godwin Heights High School. He was a scrawny kid but wanted to box and later joined the Golden Gloves, recalled David Robinson, the brother of James Robinson.
Davidson is now 6 feet tall and weighs 265 pounds with tattoos up and down his arms. He has a history of minor crimes, including marijuana possession.
About 3 a.m. Nov. 17, Davidson and Emery appeared on David Robinson's doorstep in a working-class Wyoming neighborhood of older homes. Robinson's son, Tyler, slept inside. The two-story home on Burt Street SE is just two blocks from where Steinberg was staying.
Though "stumbling drunk" and carrying a bottle of Budweiser, Davidson was allowed inside. Emery, however, was told to stay on the porch -- "I didn't know him," said David Robinson's wife, Tracy.
Like Davidson, Emery also has a criminal history, but with more serious offenses including burglary and car theft.
Davidson had a favor to ask. His estranged wife wanted to have a tattoo party. The Robinsons agreed to host it at their home the following weekend.
After the 10-minute visit, Davidson and Emery left in Davidson's car.
Police believe the two then started targeting pedestrians.
John Marzean, 22, said he was pushing his bicycle while walking a girl home shortly after 5 a.m. when he spotted the blue Honda Accord with a loud exhaust. It came at them in the parking lot of Wendy's restaurant.
The driver, Marzean said, had "an angry look on his face." They barely escaped.
Marzean owns one of the earlier versions of Grand Theft Auto and knows the game well. "It felt like the same exact thing," he said.
Steve Robinson, the brother of James and David, said the three suspects and Kiogima stopped by his house either Sunday or early Monday. He had heard nothing about the beating, and nobody talked about it, he said.
They played euchre and Grand Theft Auto III on his big-screen TV, he said.
"It's a game that everyone plays," Steve Robinson said. "Who doesn't play it?"
But, he said, everyone knows it's just fantasy.
"Real life is working 12 hours a day and paying my bills," he said. "There are (video) games where you can jump off buildings and not get hurt. Do you see kids doing that?"
About 3 a.m. Tuesday, Nov. 19, Wyoming Police Officer Shad McGinnis was working radar patrol on Eastern Avenue SE, south of 36th, when he spotted a blue Honda Accord with flip-up headlights and a loud exhaust.
He stopped the car, which matched the description of the vehicle in Sunday's attack. McGinnis should know -- he was the first officer on the scene of the beating two days earlier.
Tracy Robinson said she couldn't believe it when she saw Brian Davidson on the news, accused in the Sunday attack.
"I was speechless," she said. "That's not him. He's a sweetheart, very polite, very respectful."
But there is another side of Davidson, her husband said. He likes to fight, he said, and he's easily influenced.
"Brian is the kind of person, who, once he starts to fight, he's a knockout person. He hits hard, he kicks hard, he goes to the extreme," David Robinson said.
What's real, what's not
Tracy Robinson said the game should not be blamed for the death.
"It doesn't take a genius to figure out it's just a game," she said. "If you can't figure out what's real and what's not, don't play it."
At age 4, her son, Tyler, has become good at "Grand Theft Auto: Vice City."
He was playing it last week after preschool when his father took the controller to demonstrate the game.
The player is a gangster and earns money for his sinister acts. He can get ahead in the game by hiring a prostitute, then beating her to get his money back.
"You can choose guns, Uzis, swords, Molotov cocktails," David Robinson said. "Here, I'm going to blow up a boat. Watch it sink."
"It's sinking," his son pointed out.
David Robinson chose a sword as his weapon and slashed at a make-believe man. Blood squirted from his victim.
"Any car that comes by, I can steal it," he said. "There's a person, I just ran him over. I can just run down the sidewalk and run over anybody."
David Robinson said he believes the game isn't bad for his son. "This doesn't teach him anything," he said. "I teach him everything he knows."
"Daddy, you're dying," the boy pointed out as his father's character was shot repeatedly.
"He can play this game all day long, but he knows I've got shotguns and rifles in the closet," his father said. "He won't touch them. He knows they kill."