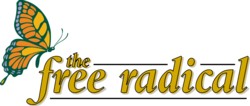 Violent video game probed for link to assaults on police
The Province
September 12, 2003
By Keith Fraser and Lena Sin
A best-selling violent video game in which players get extra points for killing cops may be a contributing factor in a worrisome 200 assaults on officers in the past 18 months, say Vancouver police.
Grand Theft Auto: Vice City may be giving young people the wrong ideas, Insp. Dave Jones said yesterday.
"You do become somewhat suspicious that the line between fantasy and reality is being blurred for young males in particular," said Jones.
Of 10 recent assaults, nine happened on Granville Mall, a popular hangout for youths.
Unlike the Downtown Eastside, where there is a "modicum" of respect for police, no such respect exists on the mall, said Jones.
"You have an 18-to-20-year-old male population that comes down to Granville Street for entertainment purposes," he said. "They're packing a lot of attitude and they're putting it out there."
Chris Meyer, 21, who was playing Grand Theft Auto yesterday at an arcade in Granville Mall, agreed there may be a link between the game and violence.
"People who are around violence think about it and it can become a reality," he said. "I don't play this game all the time. I know the consequences of this game. You can go to jail. See, I just stole a motorcycle."
As Meyer's on-screen character started beating a prostitute, he explained he was trying to steal her money in order to become the city's "godfather."
"The main attraction is that you can work your way into being the Mafia," he said. "You can fly airplanes, drive cars, shoot guns, knives, grenades and stuff."
But Andrew Bae, owner of the arcade lions@lair on Granville Mall, said most youths know the difference between fiction and reality.
"They are not confused. Games are just games," he said, adding that Grand Theft Auto has dropped in popularity lately. "Now it's Winning Eleven [that's popular], a soccer game."
Wen Bian, 20, said video games don't make people more violent.
"To me it's just entertainment. I don't think it's making people more violent," she said.
"People are just playing for fun."
Paul Vigano, 32, said that violent images on TV had a greater effect than video games.
"I blame it on television," he said. "I think it has more to do with desensitizing. Although the more violent the games are, the more desensitized you become, so I do believe it has some impact."
Grand Theft Auto is an interactive game in which players take on the role of Tommy Vercetti, who is sent to Vice City by his boss Sonny Forelli to complete a drug deal. Along the way, Vercetti loses the drugs and all his money.
With more than 40 "weapons" at their disposal, players can do anything they imagine, including killing police officers and civilians, and beating prostitutes in a series of missions to recover the drugs and money.
Vancouver police have asked a Simon Fraser University researcher to examine Workers Compensation Board reports on injured police officers and police lists of assaults on cops to find out whether there's an increasing problem -- and, if so, what are the reasons.
Examples of recent assaults:
- A police sergeant got in a fight with a bank robbery suspect, suffering hand and wrist injuries and being sprayed in the eyes with his own can of pepper spray. The cop was off work for nearly nine weeks while recovering.
- A drunk on Granville Mall kicked one officer in the groin and another in the chest.
- A domestic violence suspect on the mall "went wild," ending with officers suffering various injuries, including split lips, loose teeth, sprained knees and general contusions and bruises.
Police are doing a number of things to combat the assaults, including writing more violation tickets for minor offences such as open drinking on the mall and public urination, said Jones.
There are about 1,150 officers on the Vancouver force, 130 of them serving in the downtown area.