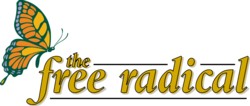 One hurt, one arrested in Quebec Jackass show
April 1, 2004
CTV News

Members of MTV's shock stunt group "Jackass" raised a ruckus this week when they brought their "Don't Try This At Home" tour to Quebec City, leading to one arrest and one injury.

The pranksters performed in front of a packed house at a local bar. The show began with a flood of beer and group leader Steve-O crushing cans against his chest. As the night wore on, a number of the people became severely drunk and vomited on the premises.

One woman was hit by a beer bottle and another person was arrested. Authorities say the show featured excessive drinking and nudity. But the group's promoter isn't apologizing.

"The more publicity the show gets, the more parents get ired by it, the more popular they're gonna get with the kids," says Keith Rubuliak of Def Star Promotions.

The club's owner is being called in by Quebec's liquor licensing and gaming board to justify his licence to serve alcohol. And, as the show tour moves on to Montreal for a weekend event at another bar, the licensing board wants police to be present.

The Jackass troupe, featuring Steve-O, Chris Pontius, and Weeman, is popular with college student for doing outrageous acts such as stapling their scrotums to their legs. The pranks have been featured on MTV and in the film "Jackass."

But critics consider the extreme event degrading, stupid, and a passing fad.
Earlier this week, the troupe brought their show to Toronto and appeared before a studio audience on a radio talk show. Steve-O urinated on the studio floor, cursed, and performed a gag he called Unwrapping the Mummy, using duct tape and his genitalia.

The station's program director told the radio show's hosts Dean Blundell, Jason Barr and Todd Shapiro to cut the interview short, but they refused. The hosts were suspended without pay for one day by station management.

The station apologized to listeners and fined the morning show an undisclosed amount.

---
Six arrested after Montreal 'Jackass' show
April 4, 2004
CTV News
Riot police were called to control a rowdy crowd that had watched a live performance of "Jackass," the U.S. king of self-mutilation and his touring sidekicks.
The trouble came after the performance of Steve-O's Don't Try This At Home Tour, held at a downtown Montreal nightclub.
About 10 car windows were smashed and someone urinated on a journalist.
Six people were arrested. One faces a mischief charge while five others will be charged with disturbing the peace, police said.
Earlier in the week the "Jackass" tour stopped in Quebec City, leading to one arrest and one injury, when a woman was hit by a beer bottle.
Montreal police are questioning whether publicity leading up to the event provoked the crowd. They claim participants were almost expected to cause trouble after the event, because the cameras were rolling.
"We had some media who was parked in the street with a camera," said Miguel Alston of the Montreal Police. "So it was sending a message, to go and make a show..."
Dr. Jeff Derevensky, a youth psychologist, thinks the media attention might have played a role, but it wasn't completely to blame for the after-show ruckus.
"I think they like an audience," Derevensky told CFCF TV. "The audience could be normal spectators standing around, or their friends encouraging them on, but if you put them in front of a camera, they'll try to get their 10 minutes of fame."
Police said there might be more arrests pending once they review videotape of the disturbance.
Police are also conducting an internal investigation of one of their own who was caught on camera pushing a person to the ground.