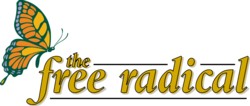 Movie fans fast and furiously taking it to streets
June 15, 2006
Globe and Mail
By Tenille Bonoguore
TORONTO -- Police are expecting a surge in street racing as thrill-seeking movie buffs step out of the cinema and into their cars to emulate Hollywood's latest homage to high-speed thrills.
The third instalment in Universal's street-racing empire, The Fast and The Furious: Tokyo Drift, is being released today and traffic police are already preparing for a full-throttle onslaught.
"They'll be inspired by the people on the screen. It defies explanation," said Toronto traffic services Sergeant Brian Bowman. "We're supposed to be the smartest beings on the planet, we know this is fantasy and staged and choreographed, yet people will go out and try it."
But any street tragedies cannot be blamed on a film, said York Regional Police traffic bureau Sergeant David Mitchell. "It always comes back to the person behind the wheel and what he or she chooses to do," he said.
"If you try to take what is on the TV screen and try it in real life, you are a statistic waiting to happen."
Anticipation for the movie is so high among street racers that a special screening organized by the on-line community Quebec Street Racing is expected to attract more than 3,000 people -- up from the 2,500 who attended the last release.
Event organizer Mathieu Thomassin said street-racing culture is growing nationally, but it differs from region to region depending on what roads are available.
Both legal and illegal races are attracting fans. "We cannot hide what is happening," he said.
The website for the new movie opens with a prominent warning not to attempt the stunts, and the film itself will end with a written disclaimer warning of the dangers.
The original The Fast and the Furious was released on June 22, 2001, taking nearly $45-million in the U.S. on its opening weekend and almost $232-millionworldwide. It cost more than $42-million to make.Its sequel, 2 Fast 2 Furious, opened on June 6, 2003. It cost nearly $85-million to make, earned more than $56-million on its opening U.S. weekend and reaped more than $264-million worldwide.
The preview for the new movie shows six high-speed crashes while one character states: "When you drift, if you ain't out of control, you ain't in control."