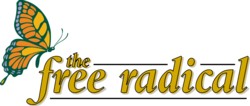 Ring fever
Pro wrestling is a big-bucks business.
But has it gone too far?
By Neil Dunlop
Post TV
November 13, 1999
In Fort Lauderdale, Fla., a 12-year-old boy stands accused of murdering a six-year-old girl by using simulated wrestling moves. According to a coroner's report, the girl had suffered 30 blows to her body and two to her brain, as well as a fractured rib and a lacerated liver. When police came to arrest the boy the next day, they found him watching wrestling on TV.
Is this the case of a sociopathic killer, or a young mind corrupted by glorified violence? The boy's lawyer blames pro wrestling. "That type of blatant violence can bleed over to impressionable minds to cause people hitting each other, which is wrong," Jim Lewis told NBC's Dateline, which featured the story recently.
Still, the WWF has just finished shooting a TV public-service announcement informing fans not to try WWF-style stunts at home. "We want to do the right thing," says Demarco.