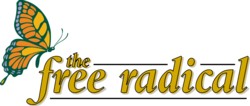 Man, 21, sought in fatal street racing incident
Toronto Star
June 19, 2003
By Cal Millar
Police are seeking a man following a high-speed collision last month on the Allen Expressway that claimed the life of a 17-year-old youth during what they are calling a road race.
"The involved vehicles were observed by witnesses travelling at a high rate of speed in the area north of Highway 401," Superintendent Stephen Grant, head of Toronto police traffic services, said yesterday.
"At a point north of the Wilson Heights Blvd. exit, the two vehicles came into contact with each other."
Investigation of the May 21 incident showed one of the vehicles flipped after mounting the curb and the victim, Loganathen Gopiraj, was thrown out.
Gopiraj received massive head injuries and died the following day.
Gowrisanger Sivaguru, 30, has been charged with impaired driving, criminal negligence and leaving the scene of an accident.
Police are seeking information on Kishokumar Puvanandran, 21, of Toronto. People are asked to call the traffic services unit at 416-808-1900 or Crime Stoppers at 416-222-8477.
Puvanandran faces charges of criminal negligence causing death, driving while disqualified and failing to comply with conditions of probation.
Toronto police Chief Julian Fantino said road racing is becoming an increasing problem that's glamorized by recent Hollywood films.
"Drivers trying to emulate stunts portrayed on film can have catastrophic consequences," Fantino said. "There have been six racing-related deaths in the GTA recently, including one in Toronto."
The chief said a special combined unit involving police and representatives from various government agencies recently embarked on a project known as ERASE — Eliminate Racing Activities on Streets Everywhere — to combat road racing.
Since the project began on June 5, Fantino said police have charged motorists with 485 highway traffic offences and filed 15 criminal charges.
"Despite the success of this campaign street racing continues," Fantino said.
He said some of these cars can do in excess of 200 km/h and innocent people are often killed or injured because of the reckless behaviour of street racers.
"These vehicles are a danger to everyone on the road," Fantino said.
"We need to get the message out to young people that it's an extremely dangerous and obviously inappropriate activity."