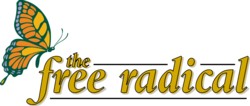 Click here to read Ms Asper's response to this letter
January 7, 2008
Ms Gail Asper
Campaign Chair
Canadian Museum for Human Rights
1504 Canwest Global Place
201 Portage Avenue
Winnipeg, Manitoba R3B 3K6
Dear Ms Asper:
Re: Conservative government denies women protection from hate propaganda
In a speech last April 20th, you commended Prime Minister Stephen Harper for taking principled stands on human rights, and said that the Canadian Museum for Human Rights "embodied the ideals of Stephen Harper" . What you and your colleagues at the CMHR don't know, is that the day before, senior members of Mr. Harper's Conservative government had defeated a Bill to amend the Criminal Code hate propaganda law to include protection for women, the second time his government had voted against the Bill. Since that time, the Conservatives have continued to block efforts by the Liberals to get this Bill passed, leaving women defenceless against those who promote violence and hate against us.
Over 20 years ago, the federally-appointed Special Committee on Pornography and Prostitution said there was "ample evidence" proving women were the targets of messages promoting hatred, a conclusion the Committee reached following cross-country hearings. The situation has since deteriorated to the point where a New York Times columnist stated, "The disrespectful, degrading, contemptuous treatment of women is so pervasive and so mainstream that it has just about lost its ability to shock." As a long-time activist on the issue of media violence, with a particular focus on the mistreatment of women and girls, I can tell you that this statement is absolutely accurate. Misogyny sluices through this country like an open sewer, and because we have no protection under the Criminal Code and minimal protection under human rights legislation, there is very little we can do about.
I am writing you, Ms Asper, for two reasons. First, as long as Mr. Harper continues to deny women our fundamental right to be protected from hate propaganda, he does not deserve praise as a champion of human rights. If his government was denying protection from hate propaganda to a racial or religious group, he would be subjected to scathing criticism from human rights advocates, not accolades. Second, I am hoping that you will use your considerable influence with the Prime Minister to convince him to change his government's position and introduce legislation adding women to the groups protected under the hate propaganda law.
Changing the law to protect women has been recommended for decades by diverse and highly reputable groups and yet governments, including this one, continue to deny us this basic and essential right.
Last January, a broad-based Ontario coalition of teachers, parents, police and victims' advocates added their voice to those calling on the federal government to change the law. In speaking at a Queen's Park press conference, Rhonda Kimberley-Young, then President of the Ontario Secondary School Teachers' Federation, said:
"Public incitement of hatred is acknowledged as a contributing factor in encouraging violence against a target group. We believe that leaving girls and women off the list compromises their safety. … We are adding the voice of the media violence coalition to a long list of individuals and organizations that includes groups as diverse as the National Action Committee on the Status of Women, the Special Committee on Pornography and Prostitution, Law Reform Commission of Canada, and James Flaherty, Attorney General of Ontario, among others."
Since then, the Canadian Teachers' Federation and the Ontario Federation of Labour have added their voices to the list of groups calling for a change to the law. Attached are letters and press releases providing more background on the Bill in question (Bill C-254). Additional material is posted on my web site (The Free Radical) at www.thefreeradical.ca in the Hate Propaganda section.
I commend you for your work on the human rights museum, Ms Asper, and hope that you will lend your influence to reversing this denial of women's human rights. Indeed, I look forward to the day when the Canadian Museum for Human Rights can showcase a successful resolution to this troubling injustice as an example of Canada's true commitment to the "democratic equality of all humankind".
Sincerely,
Valerie Smith
P.O. Box 90598, Markham Eglinton Post Office
Toronto, Ontario M1J 3N7
Copies to:
Friends of the Canadian Museum for Human Rights, Regional Offices
Fred de Koning, President, Friends of the Canadian Museum for Human Rights
Beth Atcheson, Chair, Women's Legal Education and Action Fund
Stephen Burri, Past President, Egale
Professor Kathleen Mahoney, Faculty of Law, University of Calgary
Professor Constance Backhouse, University of Ottawa
David Matas