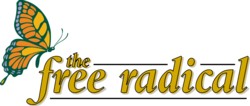 Music
The so-called shock rock band, Marilyn Manson, is named after mass murderer Charles Manson, while individual band members use the names of American serial killers. The lead singer, Brian Warner, recorded in a studio set up in the actual house where the Manson "family" slaughtered several people and painted the walls with their blood. The recording studio was created by Trent Resnor, lead singer with the popular band, Nine Inch Nails.
The music industry has become so demented, that if Charles Manson was released, he would undoubtedly be signed to a record label before the door closed behind him.
The violence and misogyny of rap music have inspired various forms of protest since its inception. In November 2000, the Attorney General of Ontario, Jim Flaherty, attempted to have rap star, Eminem, prevented from performing in Toronto because of his violent and misogynist lyrics. The AG was acting in response to a complaint I filed with Metro Toronto Police under Canada's Criminal Code hate propaganda law, and under pressure from MPP Michael Bryant, the Liberal party AG critic. Unfortunately, at the time, the hate propaganda law excluded women from protection, and the Attorney General was therefore unsuccessful. Read more about that, and recent changes to the law, in the Hate Propaganda section.
---
Articles on hate rock prosecutions in Canada (1997 - 2004)
Homophobia bad - sexism good in music biz - some examples (various dates)
Spittin acid at the sistahs: Rap(e) and the assault of Black women (2005)
Misogyny's spelled R-A-P (2005)
Rap culture, the dark side: shootings, drugs and misogyny (2005)
Sick of being called whores and bitches, young women set up radio station in Boston to counteract misogyny of rap (2004)
Rap-metal mooks: Rap, rock, wrestling and pornography fuse to create raging white male youth subculture (2000)
Toronto victim tells his story of being shot by gangsters (2005)
Will Smith promotes shift from violent themes in music (2005)
How hip hop holds Blacks back (2003)
Al Sharpton - violent rap plan (2005)
Can U Control Yo Ho - Toronto Star article on misogynist, Snoop Dog (2004)
Essence magazine takes on rap abuses (2005)
Porn for beginners on BET (2005)
50 Cent's criminal history (2003)
McDonalds to hire violent rappers (2005)
Love Hurts - VIBE magazine article, March 2005
Toronto Police Chief, Julian Fantino, calls 50 Cent a criminal (2004)
Much Music pulls Stop Snitching video (2005)
Jay-Z calls Toronto women "whores" - and Caribana wants in on the act (2004)
A bad idea: using violence to reduce violence (2005)
Hip hop cross over to porn (2004)
Rap shares blame for murders in Britain (2003)
The worse rap gets, the better it sells (2003)
Hateful rapper, DMX, given the boot from Canada (2002)
Record execs stiff U.S. Senators (1997)