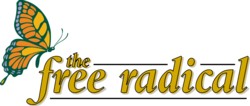 Movies
The Death of Revulsion
The success of Texas Chainsaw Massacre and Kill Bill: Volume 1 prompted this comment from a Denver Post columnist in the Fall of 2003:
"Once-unspeakable violence has moved from the unbalanced fringe into the middle of our surround-sound home theatre systems". We've gone, he said, from the "post-September 11 death of irony to the postmodern death of revulsion".
The Saw "torture porn" franchise is a perfect example of that.
---
Alliance sought youth market for Texas Chainsaw Massacre (2003)
Movie about a little boy pimp - Lil' Pimp - (2003)
Cannibal film stirs controversy (2004)
A full Italian frontal on sex and violence (2000)
Hungry for blood? Gore porn's for you (2003)
Studios killing (carefully) for an R rating (2003)
OFRB creates new category - beneficial to the movie business, but not to the public (2001)
Articles on violent film, Baise Moi (2000)
Director Defends Brutality (2001)
Court challenge to Ontario Film Review Board re Fat Girl (2002)
Baying for blood (but it's all in fun) - Texas Chainsaw Massacre (2003)